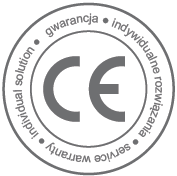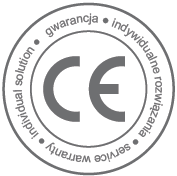 Packaging machines
COFPACK

DOYPACK C 160 U, 500 M

COFPACK DOYPACK packaging machines are linear devices that are used to pack products into pre-made packages. HFS packaging machines (horizontal – dosing – sealing) take packages from the container, open them, dosing them, and after sealing them, we received packages with the product. It is a group of single station, compact automatic machines, which include the C 160 U and C 500 M. The machines are ideal for short production series. C 160 U packing machines can pack products in Doypacks, a flat bag, a sachet in the range from 100 to 300 mm, and after adjustment, b gusset bags in the range of 80 to 160 mm. The C 500 M packing machines are equipped with a special system that allows the use of large, thin and flexible Doypack packages, sachet. The packaging machine handles packages in the range of 250 to 500 mm. Packing machines can work with various types of fillers (combination weigher, auger fillers, thick liquid filler, etc). Automatic machines can be part of the packing line.
COFPACK DOYPACK C 160 U
packaging variants:

Doypack
(Stand-up pouches)

Doypack (Stand-up pouches)
+ eurohole

DOYPACK (Stand-up pouches)
with cut

DOYPACK (Stand-up pouches)
+ cut + zip

GUSSET POUCHES
+ transparent window

STABILO BAG
+ four side seal + central seal


STABILO BAG
+ handle 3P (3-finger handle)

FLAT BOTTOM + zip + valve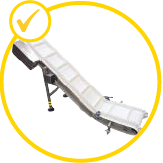 Take-away conveyor OGTL/S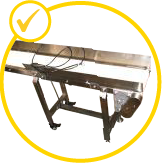 Take-away conveyor OGTP/S

ADDITIONAL ADVANTAGES:

ADDITIONAL OPTIONS:
FILLERS FOR PACKING MACHINES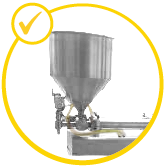 Thick liquid filler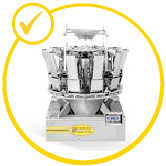 Combination weigher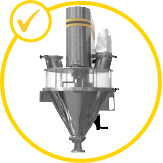 Auger filler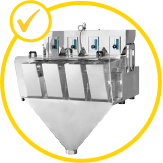 Linear weight filler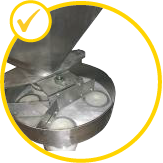 Carousel volumetric filler
POSSIBILITY OF MANUFACTURING DEVICES
ACCORDING TO CUSTOMER REQUIREMENTS
STANDARD MACHINES
AVAILABLE ON STOCK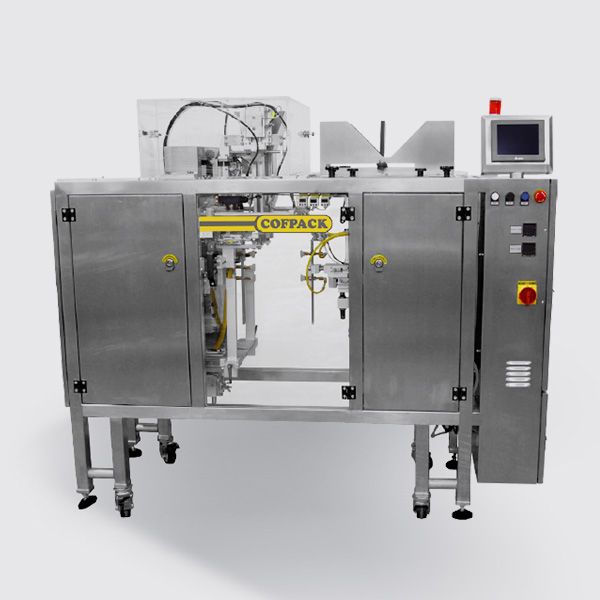 Packaging machine COFPACK DOYPACK C 160 U
Packaging machine COFPACK DOYPACK C 500 M
Related Products and Services
Contact us
Our consultants will be happy to answer all your questions
and advise you on choosing the right products and services.