COFFEE ROASTING LINE PCS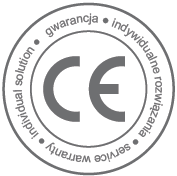 COFFEE ROASTING LINE PCS
We offer professional coffee roasting line with various oven sizes from 1 kg to 120 kg. Furnaces with fan gas burners (powered by propane-butane or natural gas) or electric. Our machines are used in coffee roasters, coffee shops etc. Thanks to such elements of equipment as water dispenser, cast iron drum, INOX descaler, our lines provide the possibility to obtain the quality of roasted beans according to the preferences of our customers. We also offer auxiliary equipment for roasting coffee, pistachios, nuts, etc. i.e., husk boosters and cyclones.
peel afterburner
spray system
cast iron drum
destoner INOX
pneumatic feeder INOX
fan modulated burner
smoke exhaust
electromagnetic filter
automatic control
Related Products and Services
Contact us
Our consultants will be happy to answer all your questions
and advise you on choosing the right products and services.

Piotr Gumula

phone: +48 515 139 994
mail: handlowy4@coffee-service.eu
skype: handlowy4@coffee-service.eu

Janusz Kropiowski

phone: +48 515 139 993
mail: handlowy3@coffee-service.eu
skype: handlowy3@coffee-service.eu