SCREW CONVEYOR PSM/S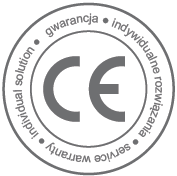 SCREW CONVEYOR PSM/S
SCREW CONVEYOR PSM/S – are free-standing devices. The product is fed by means of a screw placed in a pipe of a fixed diameter. It is possible to adjust the angle of the pipe which allows you to change the height of the feed. The flexible connection between the feeding basket and the feeder tube allows for quick disassembly and cleaning of the feeder. Feeders used to load loose goods / granulates in the production line, work with different types of dispensers.
Screw conveyor PSM/S 2000
cover opened in 1/3 with sieve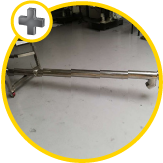 the position of the screw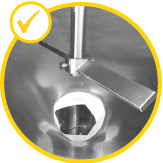 mixer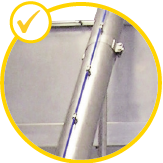 cleaning system
cleaning system
mixer
magnetic separator
product level sensor
intake hopper
1/3 opening cover with sieve
Related Products and Services
Contact us
Our consultants will be happy to answer all your questions
and advise you on choosing the right products and services.

Piotr Gumula

phone: +48 515 139 994
mail: handlowy4@coffee-service.eu
skype: handlowy4@coffee-service.eu

Janusz Kropiowski

phone: +48 515 139 993
mail: handlowy3@coffee-service.eu
skype: handlowy3@coffee-service.eu