AUTOMATIC CANS/TUBES CLOSING AZP/S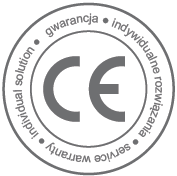 AUTOMATIC CANS/TUBES CLOSING AZP/S
AUTOMATIC CANS/TUBES CLOSING AZP/S – a machine designed for closing round tubes/cans. It is characterized by reliability, simple operation, smooth running, safety, easy maintenance, high efficiency.
OPTIONS: additional diameter of can/tube, additional height of can/tube.
Automatic can sealer AZP/S 30
Related Products and Services
Contact us
Our consultants will be happy to answer all your questions
and advise you on choosing the right products and services.

Piotr Gumula

phone: +48 515 139 994
mail: handlowy4@coffee-service.eu
skype: handlowy4@coffee-service.eu

Janusz Kropiowski

phone: +48 515 139 993
mail: handlowy3@coffee-service.eu
skype: handlowy3@coffee-service.eu