Pre-made bags

(producer of printed flexible packaging, fully customized flexible pouches)
We produce foil packaging from heat-sealable materials (single-layer films, multilayer laminates, BIO-degradable laminates), with an external and internal overprint. Our packaging does not affect the taste and aroma of the products stored in it. They do not contain harmful substances and meet the highest barrier standards for moisture and gas permeability, which is significantly related to the shelf life of products packed in our film laminates.
We offer the following types of packaging: FLAT PACKS, SIDEFOLD PACKS, PACKETS, DOYPACK, BOTTOM PACKS, STABILO PACKS, FLAT BOTTOM PACKS and more.
We also make packaging by individual order.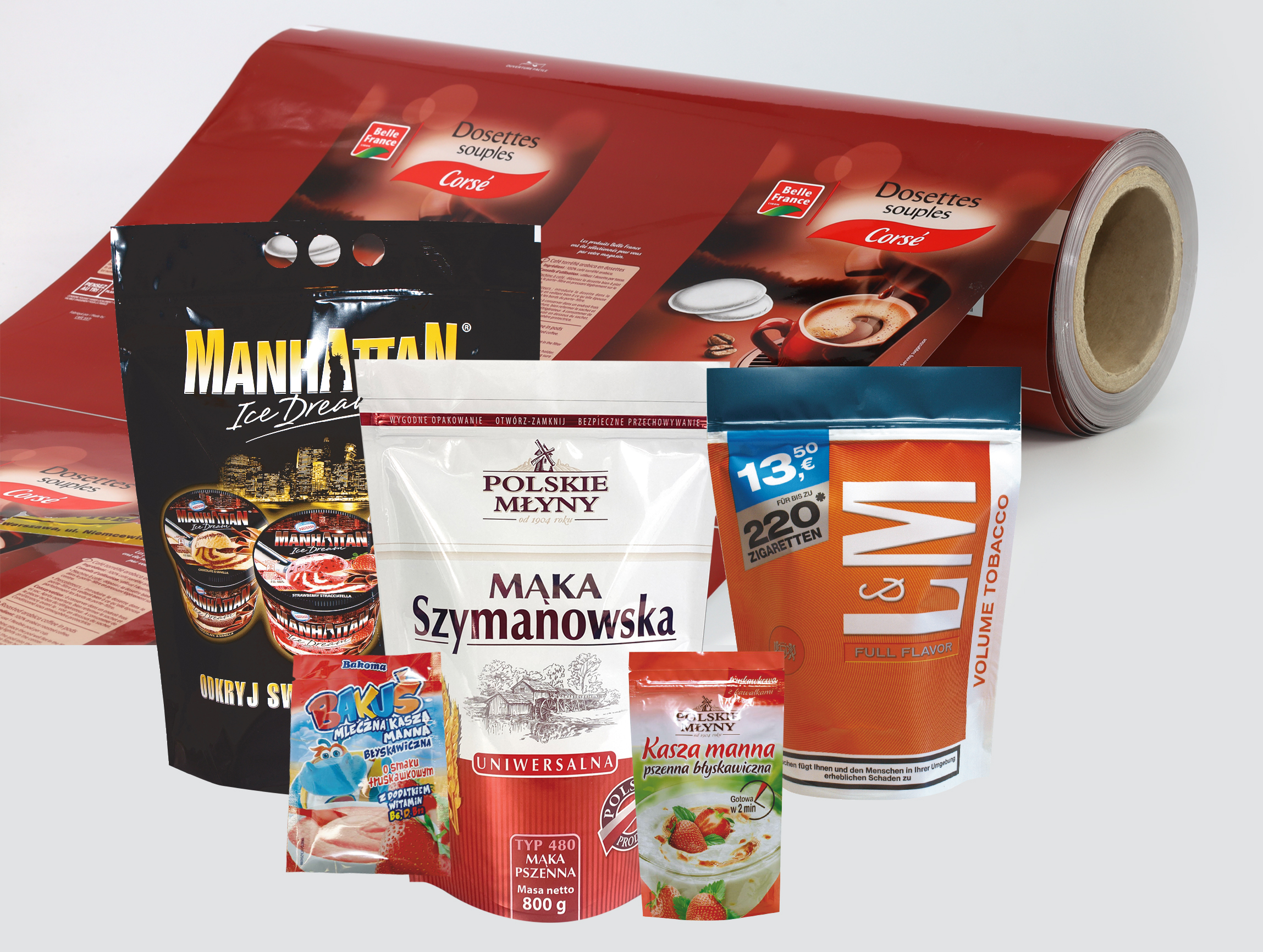 Printing flexible Packaging

ADDITIONAL ADVANTAGES:
investment-free production of complex packaging
large size range
small print runs
variety of technological solutions

It is possible to make packages of different sizes and shapes:
with a euro-hole
with a handle
with aeration holes
with tape
with a grip seal
with a hook-and-loop string
with a label
with a stopper
with a vent
from four, three or two different types of film
from perforated film
from film intended for sterilization, pasteurization, for microwave ovens
with laser perforation, cutting, marking and embossing
Printed Pouches - Flexible Printed Packaging Pouch Manufacturer, producer of printed flexible packaging, flexible packaging printing, Flexible packaging printing - Packaging Bag Manufacturer, printing of films and laminates, printed flexible packaging materials producer
Stand Up Pouches | Flat Pouches | Custom Printed Flexible
Related Products and Services
Contact us
Our consultants will be happy to answer all your questions
and advise you on choosing the right products and services.