ROASTING MACHINE SB/S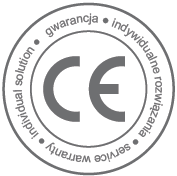 ROASTING MACHINE SB/S
ROASTING MACHINE SB/S – devices used for drying various food products, such as: nuts, herbs, spices, sunflower seeds, etc. There is a model of the dryer working in a continuous mode.
OPTIONS:
cooler
Roasting machine SB/S 60
Roasting machine SBC/S 150 (continuous) + with cooling machine
Related Products and Services
Contact us
Our consultants will be happy to answer all your questions
and advise you on choosing the right products and services.

Piotr Gumula

phone: +48 515 139 994
mail: handlowy4@coffee-service.eu
skype: handlowy4@coffee-service.eu

Janusz Kropiowski

phone: +48 515 139 993
mail: handlowy3@coffee-service.eu
skype: handlowy3@coffee-service.eu