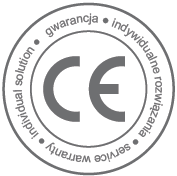 Packaging machine
COFPACK

STICK

The COFPACK STICK packing machine is a VFFS machine, where the film moves vertically, folds in a forming set, and then is sealed to form a sachet into which the product is dosing. After it is sealed and cut, a package with the product is created. The automatic machine can be single-lane or multi-lane. One the single lane packing machine we can make bags of various widths in the range of 25 – 100 mm. The automatic machine can work with various types of fillers (auger fillers, thick liquid filler, volume dispenser, etc. ) The versatility and small dimensions save the production space, and the high efficiency, reducing production costs. STICK packing machine can be part of the packing line.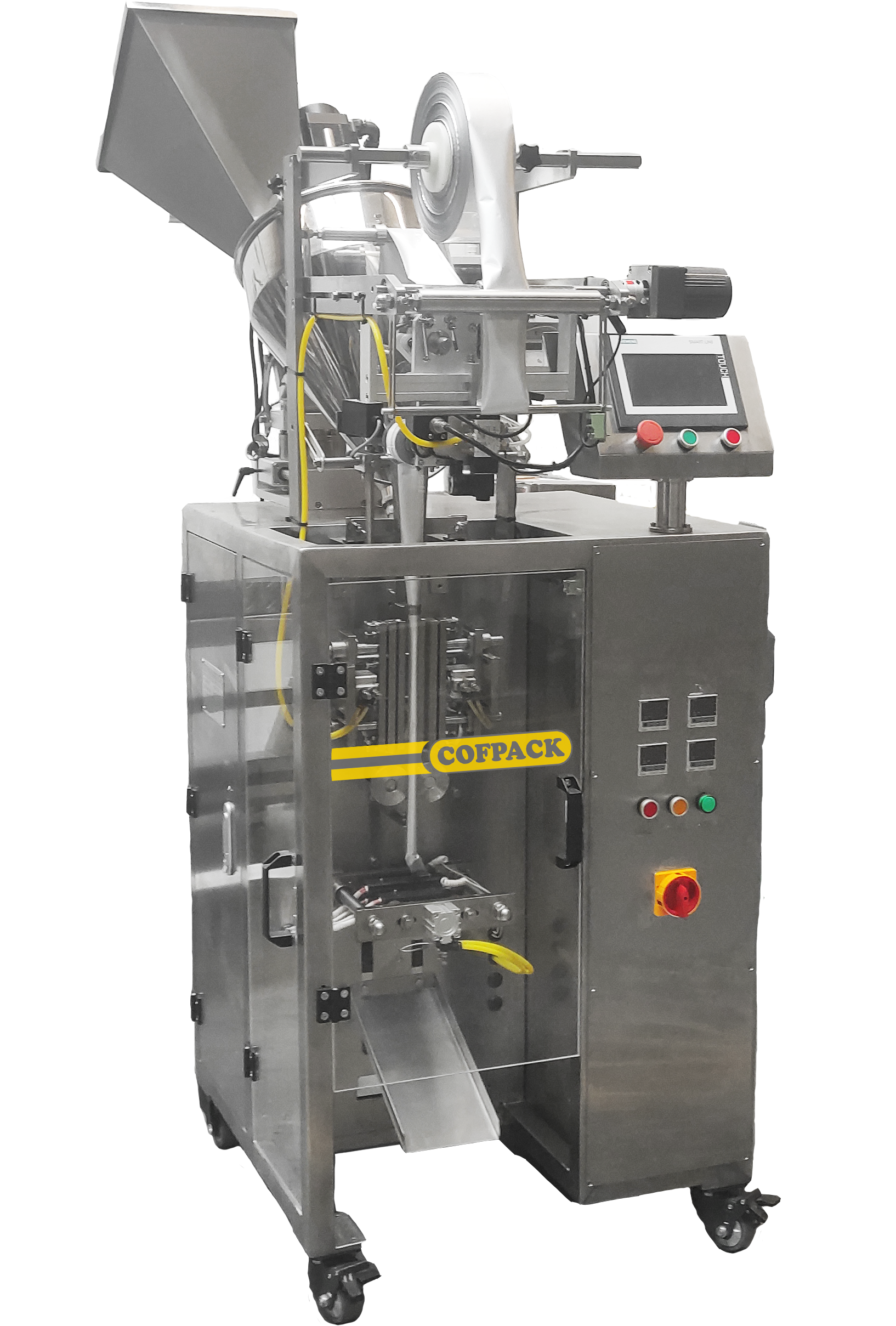 Packaging machine COFPACK STICK DPG
(thick liquid filler)
packaging variants:

they are used for packing, among others:
instant coffee, sugar, salt, honey, grain coffee, mustard, ketchup, mayonnaise, juices, toothpicks, etc.
mobility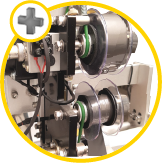 contrast data printer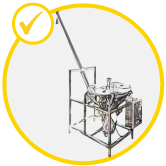 Screw conveyor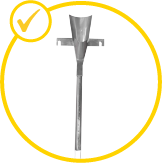 additional forming set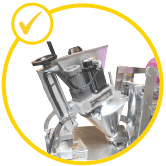 oblique auger
filler SS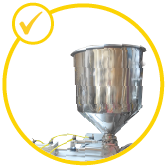 thick liquid
filler DPG

ADDITIONAL ADVANTAGES:
small dimensions
easy and quick replacement of the forming set
FILLERS FOR PACKING MACHINES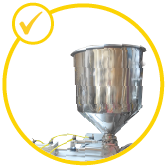 Thick liquid filler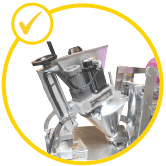 Oblique auger filler SS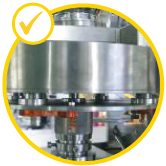 volumetric filler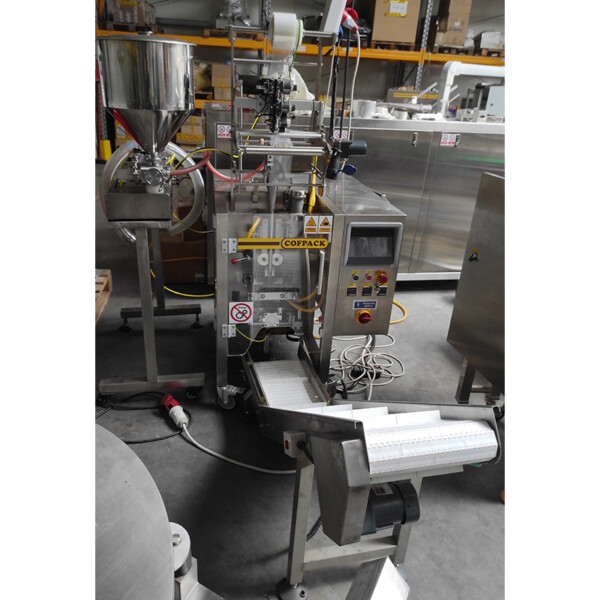 Packaging machine COFPACK STICK 1/S 20 + Thick liquid filler DPG 120 + Take away conveyor STICK 1/S
POSSIBILITY OF MANUFACTURING DEVICES
ACCORDING TO CUSTOMER REQUIREMENTS
STANDARD MACHINES
AVAILABLE ON STOCK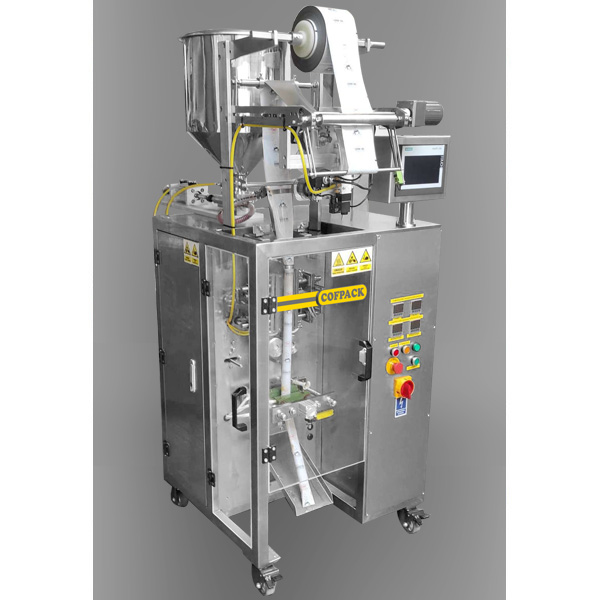 Packaging machine COFPACK STICK DPG
(thick liquid filler)
COFPACK STICK 1/S 20/SS + DPG 250
Related Products and Services
Contact us
Our consultants will be happy to answer all your questions
and advise you on choosing the right products and services.