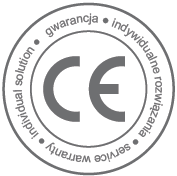 UNIVERSAL FINE CRUSHER MFCS/S DC
UNIVERSAL FINE CRUSHER MFCS/S are a high quality device for raw product crushing. Grinding is carried out using rapidly rotating hammers and hitting the product against the mill housing. The output size of the ground product is controlled by the sieve size and rotor speed. The product is dose evenly by means of a screw conveyor. The mill is equipped with a damper and hermetic silo for collecting the ground product. The mills contain a dust collector that allows to keep the air in the room clean. Mills are widely used in the food, pharmaceutical and chemical industries for very fine product grinding. Standard version is made of INOX 304.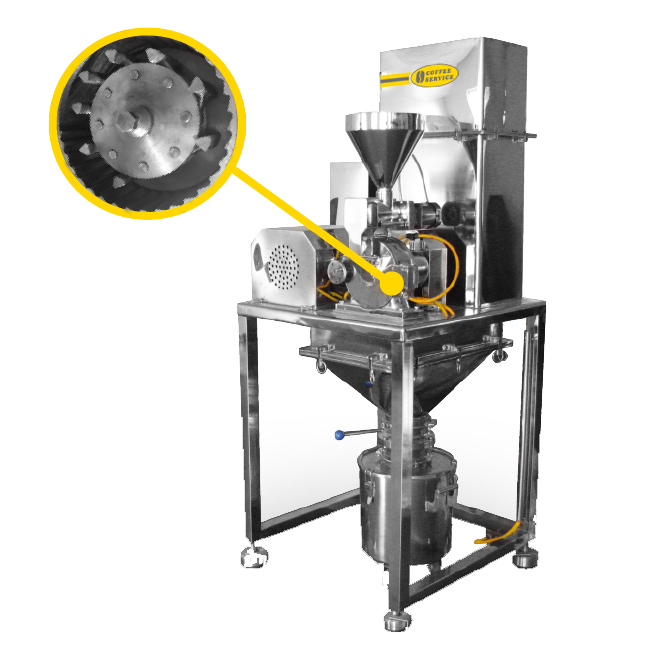 Universal fine crusher MFCS/S 50 DC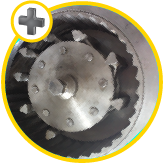 grinding chamber with a crushing hammer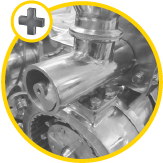 feeding auger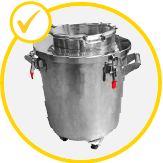 silo with cover

ADDITIONAL OPTIONS:
adiditonal sieve
water jacket
cooler
POSSIBILITY OF MANUFACTURING DEVICES
ACCORDING TO CUSTOMER REQUIREMENTS
STANDARD MACHINES
AVAILABLE ON STOCK
Related Products and Services
Contact us
Our consultants will be happy to answer all your questions
and advise you on choosing the right products and services.