Digital printing
We print labels and packaging on mono and multilayer films in digital technology.
short series, small circulations, quick execution
no prepress costs, (no additional costs of making amendments with each subsequent order)
full tonal transitions, perfect colour reproduction, high print quality
Comprehensive service::
personalization of packaging
barcodes, alpha numeric codes etc.
compostable paints
printing the proof on the target foil together with the possibility of making changes
no carcinogenic aromatic amines
immediately after lamination can begin product packaging process, none the need to season the laminate
carbon dioxide free technology
max. print width 740 mm
mosaic printing – the possibility of compiling different heights of use on one roll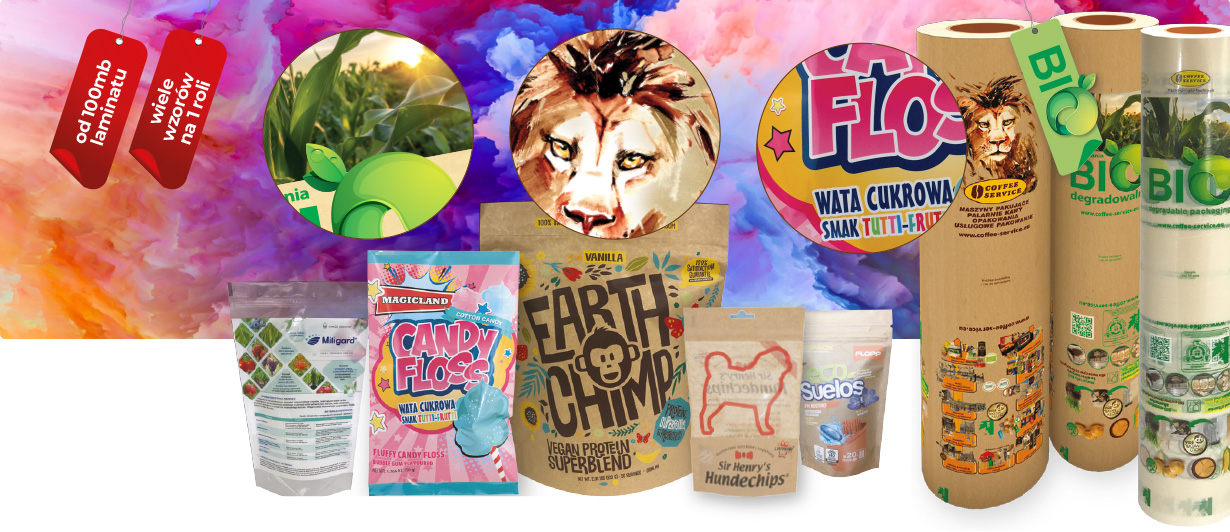 Related Products and Services
Contact us
Our consultants will be happy to answer all your questions
and advise you on choosing the right products and services.

Piotr Gumula

phone: +48 515 139 994
mail: handlowy4@coffee-service.eu
skype: handlowy4@coffee-service.eu

Janusz Kropiowski

phone: +48 515 139 993
mail: handlowy3@coffee-service.eu
skype: handlowy3@coffee-service.eu