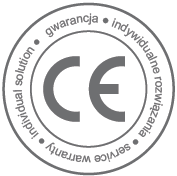 VACUUM FEEDERS
VACUUM FEEDERS PV/S – is a pneumatic device used to feed loose, homogeneous, powder or granulated products.
The product is dose in a closed system, which avoids its contamination and scattering.
The flexible intake pipe allows the product to be easily removed and dose to hard-to-reach places.
It enables more efficient use of the production space. The feeder can cooperate with the transfer silo.
Standard version is made of INOX.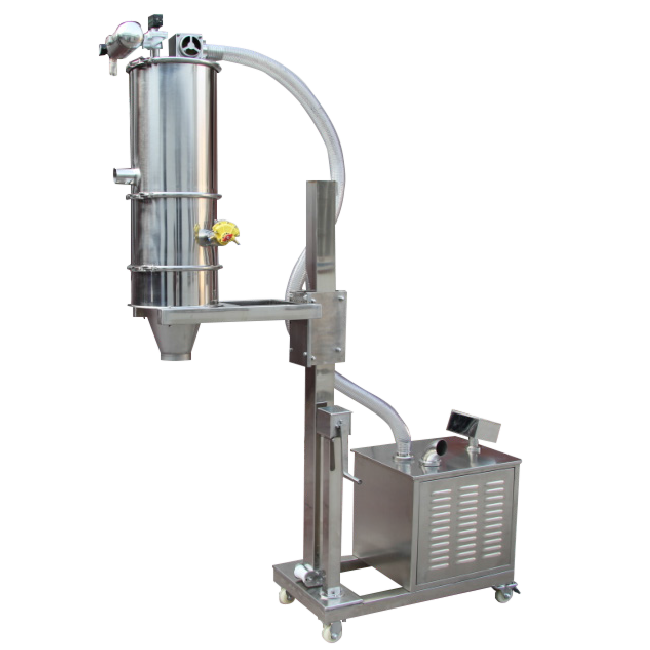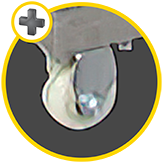 mobility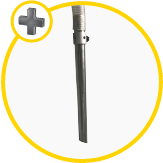 suction tube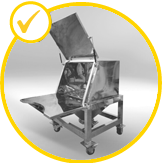 transfer silo

ADDITIONAL OPTIONS:
POSSIBILITY OF MANUFACTURING DEVICES
ACCORDING TO CUSTOMER REQUIREMENTS
STANDARD MACHINES
AVAILABLE ON STOCK
Vacuum feeder with column PV/S
Vacuum feeder with column PV/S 250
Related Products and Services
Contact us
Our consultants will be happy to answer all your questions
and advise you on choosing the right products and services.