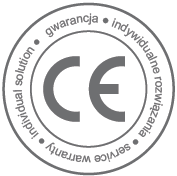 Horizontal Mixers MPCS/S
HORIZONTAL MIXERS MPCS/S – are devices designed for mixing loose, dusty, chunky, and other products.
The mixers are equipped with an stirrer consisting of four counter-rotating worm ribbons placed on the shaft.
This solution allows for a high degree of mixing (1:50 000).
The interior of the mixer is finished in "mirror polished" metal.
Except to the teflon and silicone seals, a pneumatic shaft seal is used as standard.
On the cover of the mixer, there is an inspection cover as well as a loading and venting spigot.
The mixer is emptied through a pneumatically opened outlet spigot.
Standard version is made of INOX 304.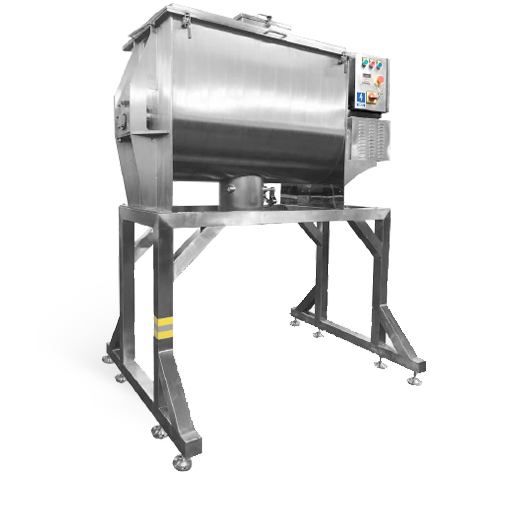 Horizontal Mixer MPCS/S 500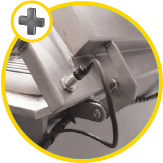 cover opening sensor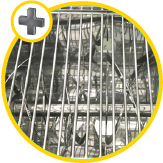 safety grating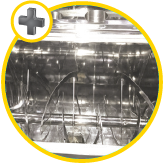 mixing system with counterrotation ribbons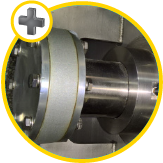 shaft pneumatic sealing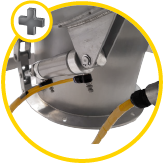 pneumatic discharge valve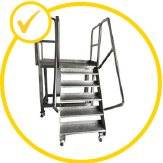 platform with stairs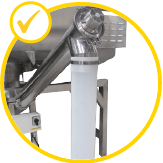 inclined screw conveyor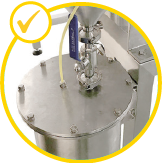 liquid filler

ADDITIONAL OPTIONS:
inverter
liquid filler
frame
magnetic separator
wheels MASTER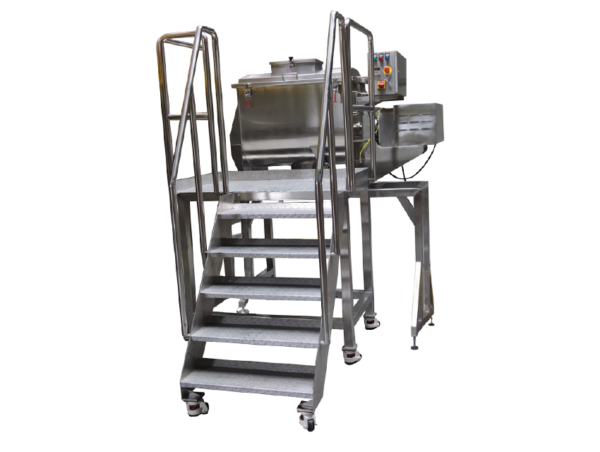 Ribbon mixer MPCS/S 200 + platform with stairs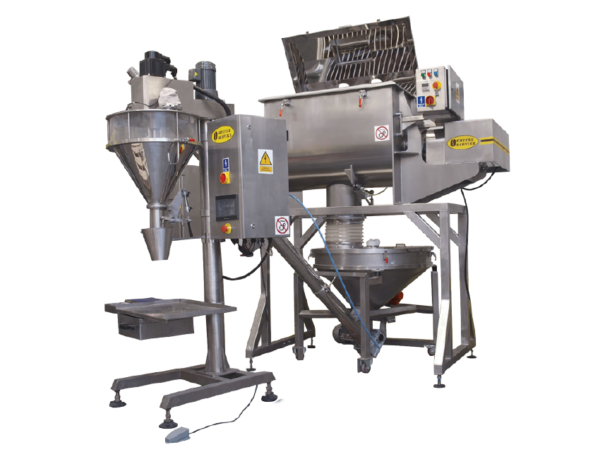 LINIA MIESZAJĄCA: MIESZARKA POZIOMA MPCS/S 300
+ dozownik wolnostojący ślimakowy DWS/S 3000
+ podajnik ślimakowy PSM/S 2000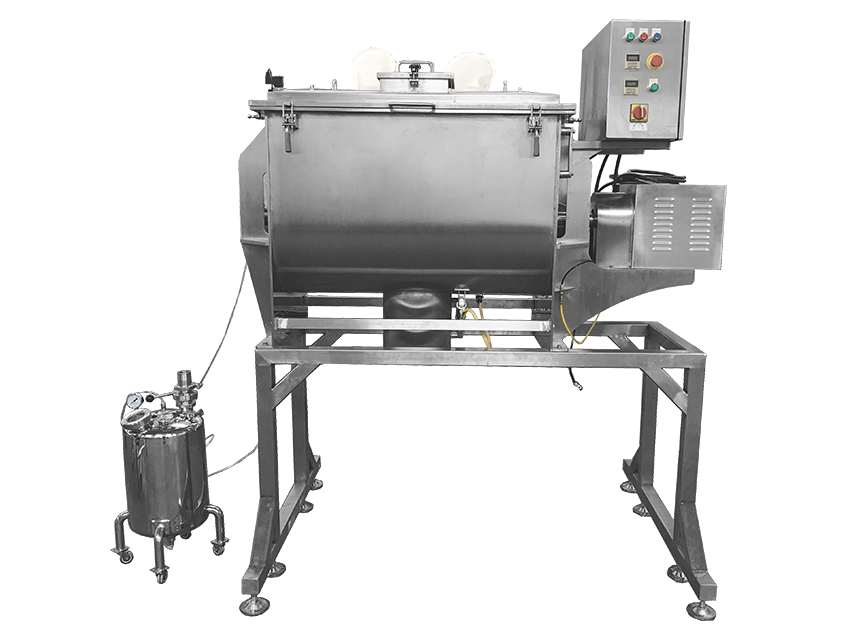 MIESZARKA POZIOMA MPCS/S 300
+ Dozownik DP 30 do płynów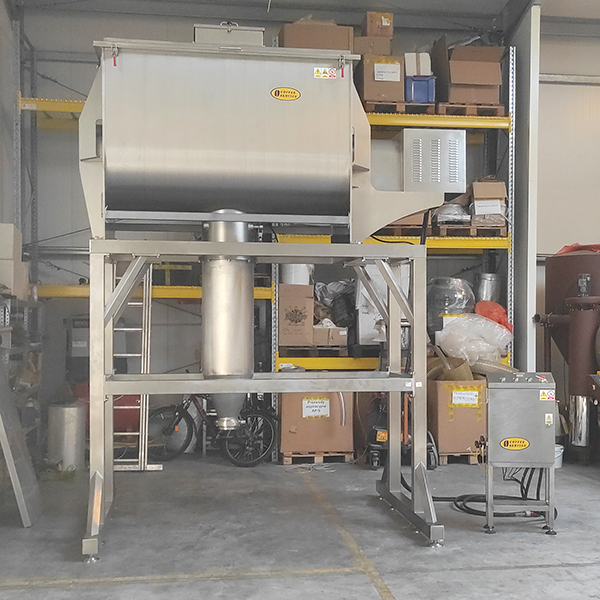 POSSIBILITY OF MANUFACTURING DEVICES
ACCORDING TO CUSTOMER REQUIREMENTS
STANDARD MACHINES
AVAILABLE ON STOCK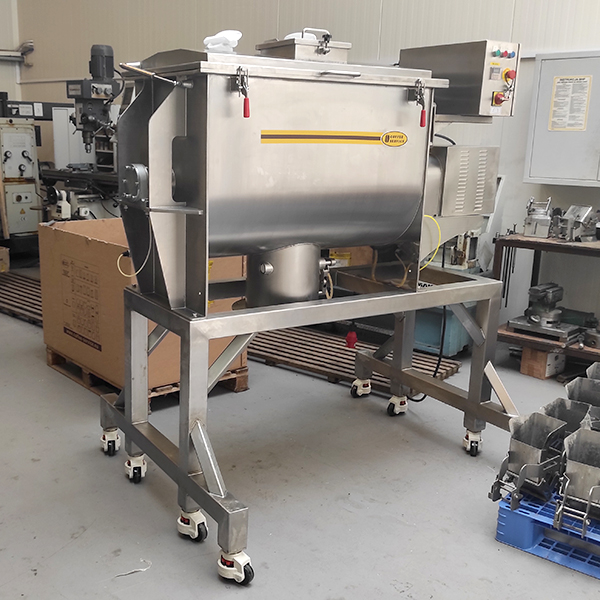 Ribbon mixer MPCS/S 300 + liquid filling 10 + screening machine
Related Products and Services
Contact us
Our consultants will be happy to answer all your questions
and advise you on choosing the right products and services.