Thermal transfer prints
We do thermal transfer prints on printed and unprinted foils and laminates (also with paper) as well as on finished packaging. Printing is done with the print head and thermal transfer ribbon. The head transfers the dye from the thermal transfer ribbon onto the film or packaging under the influence of the heat generated. This technology is ideal for printing barcodes, expiration dates, lot numbers, batch numbers, additional descriptions, ingredients, and other information. We have the possibility to print in one color (available colors: black, green, yellow, white). Maximum printable area 53×200 mm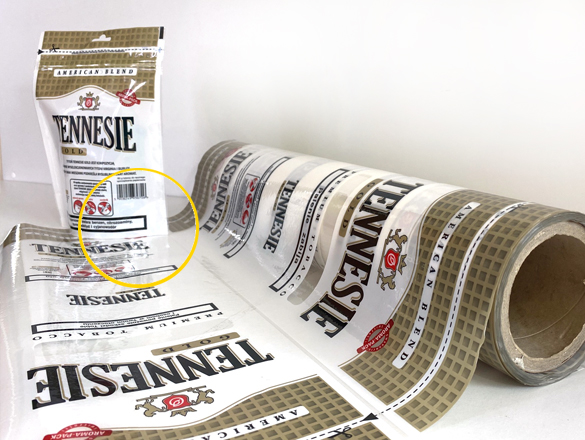 ADVANTAGES:
high durability of the imprint (resistant to light, temperature and mechanical damage, etc.)
high quality overprint
reduction of packaging production costs
packaging personalization (external imprint of the name, composition, EAN codes, etc. on the laminate or ready packaging)
best-before date imprint
overprint of the photocell (allows you to pack the product using an automatic packaging machine as well as to perform packaging tests)
Related Products and Services
Contact us
Our consultants will be happy to answer all your questions
and advise you on choosing the right products and services.