COFPACK
PS
50/430 STABILO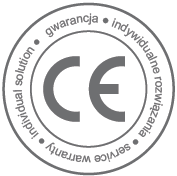 Vertical packaging machine COFPACK P/S STABILO
COFPACK P/S STABILO vertical packaging machine – is a technologically advanced vertical automated packaging machine, which can produce STABILO packaging (with four edge seals). By using other forming sets, it is possible to obtain a STABILO type bag (with a central rear weld), as well as a package with a side fold and a flat bag on the machine. The machine is equipped with automatic film feed and electric roll unwinding. Contrast data printed included in the price.
types of packaging:
STABILO, STABILO type pouches (with four edge seals and a central seal), SIDE-FOLD POUCH / GUSSET POUCH, FLAT POUCH
possible uses:
coffee, tea, cereals, grains, nuts, sweets, candies, wafers, nuts, etc.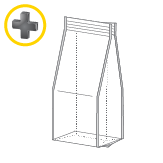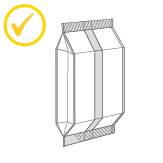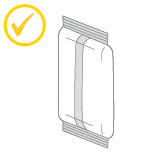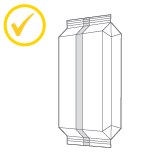 Thick liquid filler
Combination weigher
Auger filler
Linear weight filler
Volume carousel filler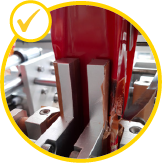 STABILO pouch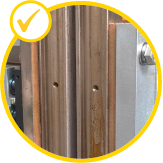 Central seal STABILO
a STABILO central seal
a pouch holder
hole/handle punch device
STABILO foil forming set (a gusset pouch, a flat pouch)
static charge eliminator
a BOTTOM seal
inside valves applicator
Related Products and Services
Contact us
Our consultants will be happy to answer all your questions
and advise you on choosing the right products and services.

Piotr Gumula

phone: +48 515 139 994
mail: handlowy4@coffee-service.eu
skype: handlowy4@coffee-service.eu

Janusz Kropiowski

phone: +48 515 139 993
mail: handlowy3@coffee-service.eu
skype: handlowy3@coffee-service.eu