CONTROL EQUIPMENTS UK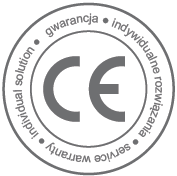 CONTROL EQUIPMENTS UK
CONTROL EQUIPMENTS UK – are a set of weight controllers combined with a metal detector.
The device allows for simultaneous control of the weight of packages and detection of contamination.
Control equipments UK 200/300/1000
(DM 300/200 + KW 1000)
Related Products and Services
Contact us
Our consultants will be happy to answer all your questions
and advise you on choosing the right products and services.

Piotr Gumula

phone: +48 515 139 994
mail: handlowy4@coffee-service.eu
skype: handlowy4@coffee-service.eu

Janusz Kropiowski

phone: +48 515 139 993
mail: handlowy3@coffee-service.eu
skype: handlowy3@coffee-service.eu